Encore Boston Harbor to Sponsor Henri de Toulouse-Lautrec Exhibit at Museum of Fine Arts, Boston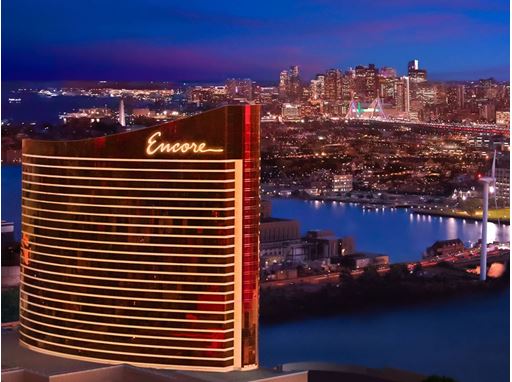 Exhibit Marks Beginning of Collaboration Between Museum of Fine Arts
and Encore Boston Harbor
EVERETT, MA (November 9, 2018) — Encore Boston Harbor announced today that it will be the lead sponsor and supporter of a unique partnership between the Museum of Fine Arts, Boston, (MFA) and the Boston Public Library (BPL)—one that will bring a major exhibit by renowned French artist Henri de Toulouse-Lautrec to the museum. 
The sponsorship is the beginning of a broader civic partnership between Encore Boston Harbor and the MFA, including free admission to the museum for residents of Encore's host city of Everett throughout the run of Toulouse-Lautrec and the Stars of Paris. Encore Boston Harbor's 4,500 employees will also receive free admission to the MFA throughout 2019. In addition, local residents and Encore employees will have access to several family-friendly, museum-curated events.  
"The MFA has always played a leading role in cultivating Greater Boston's long-standing appreciation for the arts and has placed itself at the forefront again by organizing the historic Toulouse-Lautrec exhibit and presenting it for all to enjoy," said Elaine P. Wynn, co-founder of Wynn Resorts, which owns Encore Boston Harbor. "As a long-standing patron of the arts, I am impressed with the breadth of the MFA's programming and pleased to see Encore Boston Harbor partnering with this important civic institution."
Toulouse-Lautrec and the Stars of Paris will open at the MFA in April 2019, and will include more than 200 of Toulouse-Lautrec's posters, prints and paintings that are currently being housed at the MFA and the BPL. More than 100 pieces in the exhibit will come from the BPL's collection, making this one of the largest loans of artwork ever made by the library to a single institution.
Showcasing Toulouse-Lautrec's acclaimed bold colors and radical compositions, the exhibit will explore the artist's attention to the stars and entertainments of 19th-century Montmartre, the bohemian center of Parisian nightlife.
The exhibit will examine how Toulouse-Lautrec pushed his art in new directions to portray the celebrity culture of his time — equally fascinated, much like today, with the performers' personal lives as with the roles they played. Using brazen colors and expressive lines, the artist depicted the defining gestures, costumes and expressions of the celebrities of the day, many of whom were his personal friends. His images of performers—including cabaret stars Yvette Guilbert and Aristide Bruant, dancers Jane Avril and Loïe Fuller, and actress Marcelle Lender —contributed to their fame. Additionally, the exhibition will incorporate works by Toulouse-Lautrec's contemporaries Edgar Degas, Honoré Daumier, Pierre Bonnard, Edouard Vuillard and others.
"We are proud to partner with the Boston Public Library to bring together these two great collections of work by Henri de Toulouse-Lautrec," said Matthew Teitelbaum, Ann and Graham Gund Director of the MFA. "It's exciting to be able to bring to life the spectacles of modern Paris and offer the public unprecedented access to works of art in new ways."
Throughout the month of June 2019, BPL cardholders can sample MFA membership by presenting their library card at any ticket desk to receive free admission to the museum (for two adults and up to six children per visit). The collaboration and sponsorship will also feature a range of public programming offered at the MFA and the BPL throughout the run of the exhibition, including introductory talks in English, Spanish and Mandarin led by MFA guides at the library's 25 neighborhood branches, as well as family-friendly activities taking place at the museum.
ABOUT ENCORE BOSTON HARBOR
Encore Boston Harbor is a $2.6 billion five-star global destination gaming resort featuring 671 hotel rooms with sweeping views of the Boston skyline and Boston Harbor, an ultra-premium spa, specialty retail, award-winning dining, and state-of-the-art ballroom and meeting spaces. The three-million-square-foot resort will generate more than 4,000 construction jobs and 10 million labor hours, more than 4,500 permanent jobs, $265 million in traffic mitigation and approximately $660 million in direct annual expenditures from Wynn ($242 million in annual taxes and fees, $170 million in payroll and $249 million in goods and services to operate and maintain the resort). It is the largest private, single-phase development in the history of the Commonwealth.
Situated on the waterfront along the Mystic River and connected to Boston Harbor, Encore Boston Harbor will open the Everett shoreline to the public for the first time in more than a century. The resort is spending $82 million to clean up the heavily contaminated site and create a six-acre park along the water which will feature pedestrian and bicycle paths that provide access to the harbor, an events lawn, picnic and public viewing areas, ornate floral displays and retail and dining experiences that overlook the Encore Harborwalk. The $82 million site cleanup was privately funded with no public funds being used.
Guests and employees of Encore Boston Harbor can connect to points across the harbor via a robust water transportation system that the resort is introducing. Low-profile European-style boats will be used to sail back and forth without the need to raise area drawbridges. Encore Boston Harbor is expected to open in the summer of 2019.
ABOUT MUSEUM OF FINE ARTS, BOSTON
The Museum of Fine Arts, Boston (MFA), is recognized for the quality and scope of its collection, representing all cultures and time periods. The Museum has more than 140 galleries displaying its encyclopedic collection, which includes Art of the Americas; Art of Europe; Contemporary Art; Art of Asia; Art of Africa and Oceania; Art of Ancient Greece and Rome; Art of Ancient Egypt, Nubia and the Near East; Prints and Drawings; Photography; Textile and Fashion Arts; and Musical Instruments. Open seven days a week, the MFA's hours are Saturday through Tuesday, 10 am–5 pm; and Wednesday through Friday, 10 am–10 pm. Admission (which includes one repeat visit within 10 days) is $25 for adults and $23 for seniors and students age 18 and older, and includes entry to all galleries and special exhibitions. Admission is free for University Members and youths age 17 and younger. Wednesday nights after 4 pm admission is by voluntary contribution (suggested donation $25), while five Open Houses offer the opportunity to visit the Museum for free. The Museum's mobile MFA Guide is available at ticket desks and the Sharf Visitor Center for $5, members; $6, non-members; and $4, youths. The Museum is closed on New Year's Day, Patriots' Day, Independence Day, Thanksgiving, and Christmas. The MFA is located on the Avenue of the Arts at 465 Huntington Avenue, Boston, MA 02115.
ABOUT BOSTON PUBLIC LIBRARY
Boston Public Library provides educational, cultural and civic enrichment, free to all, for the residents of Boston, Massachusetts and beyond, through its collections, services, programs, and spaces. Established in 1848, the Boston Public Library is a pioneer of public library service in America. It was the first large free municipal library in the United States, the first public library to lend books, the first to have a branch library, and the first to have a children's room. As a City of Boston historic cultural institution, Boston Public Library today features a Central Library, twenty-five branches, a map center, business library, archival center; extensive special collections of rare books, manuscripts, photographs, and prints; and rich digital content and online services. The award-winning renovation of the Central Library in Copley Square, completed in 2016, together with new, renovated and historic branches, provide a transformed library system for the next generation of users. Boston Public Library enriches lives, hosting thousands of free educational programs and exhibitions, and provides free library services online and in-person to millions of people each year. To learn more, visit bpl.org.