Encore Boston Harbor Marks Two Significant Achievements: Exceeds Projected Hiring of Union Trade Members by 25 Percent and Reaches $250 Million in Wages Paid to Local Workers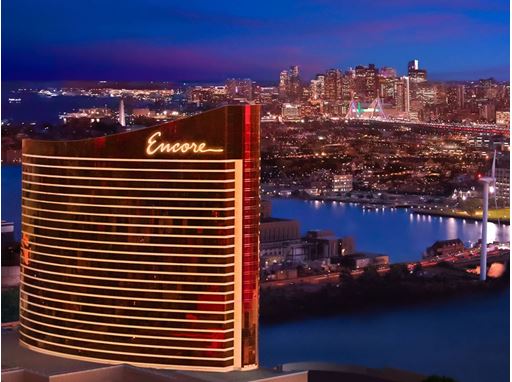 EVERETT, MA (November 8, 2018) — Encore Boston Harbor announced today that it has exceeded its forecast of hiring 4,000 union trade workers on the construction of its $2.6 billion resort by more than 25 percent--with 5,276 union workers on the project to date. The company also announced that it has paid more than $250 million in wages to workers from Massachusetts since construction started 26 months ago. Encore Boston Harbor is on budget and on schedule to open in June 2019.
"Eighty-five percent of the 5,200 union construction workers hired by Encore Boston Harbor are from Massachusetts, which signifies that we are fulfilling our promise of hiring locally and keeping wages and spending close to home," said Robert DeSalvio, President of Encore Boston Harbor. "We are equally committed to hiring our 4,500 operational team members from local communities and that process is underway."

With construction 80 percent complete, Encore Boston Harbor is spending approximately $3 million a day on the construction of its $2.6 billion resort in Everett. When Encore Boston Harbor opens in June, 2019, it will generate $660 million a year in direct spending—including taxes and payments to communities, wages and services and products needed to operate and maintain the resort.