Encore Boston Harbor Announces $100,000 Donation and Employment Outreach To Support Greater Lawrence Disaster Relief Efforts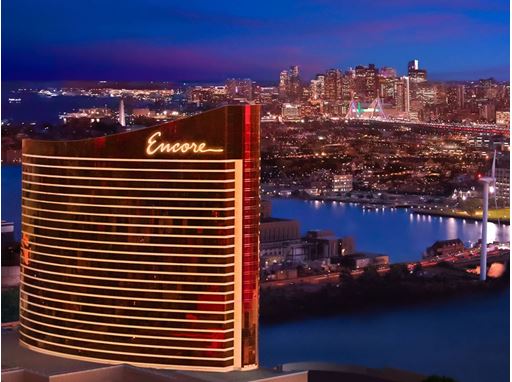 Wynn Resorts CEO Announces Support at Opening of Greater Boston Gaming Career Institute
CHARLESTOWN, MA (September 17, 2018) — Wynn Resorts CEO Matt Maddox announced today that Encore Boston Harbor will donate $100,000 to support residents of Greater Lawrence who were impacted by the natural-gas disaster that struck their community last week. In addition to the donation, Maddox announced efforts to help residents of Greater Lawrence find jobs and start careers at Encore Boston Harbor, which is ramping up hiring for a June 2019 opening.
"Our corporate family is comprised of  more than 25,000 individuals of all cultures and backgrounds who genuinely care about the communities where we live and work in," said Maddox. "Several members of the Encore Boston team live in the Merrimack Valley, and two of our managers were born and raised in Lawrence and still have connections there, so this hits close to home. We have to remember that during tough times, we need to step up and make a difference." 
To help provide job opportunities to the residents of Lawrence, whose city has one of the highest unemployment rates in Massachusetts, Encore Boston Harbor will:
Host job fairs in Greater Lawrence to help individuals match their skills with jobs at the resort
Offer citizenship and English-as-second-language classes to residents
Earmark 25 scholarships for Greater Lawrence residents to the Greater Boston Gaming Career Institute, which trains people to become dealers at Encore Boston Harbor
The announcements were made by Maddox at the official opening of the Greater Boston Gaming Career Institute at Cambridge College in Charlestown today. (Cambridge College also has a campus in Lawrence.) The Institute welcomed more than 165 students to its Bet On U program, which was created by Cambridge College in collaboration with Encore Boston Harbor. The institute was formed under the leadership of the Massachusetts Gaming Commission. 
CONTACTS
Michael Weaver

Chief Communications Officer

michael.weaver@wynnresorts.com

+1 702 770 7501

+1 702 770 7501