Cambridge College and Encore Boston Harbor Open Greater Boston Gaming Career Institute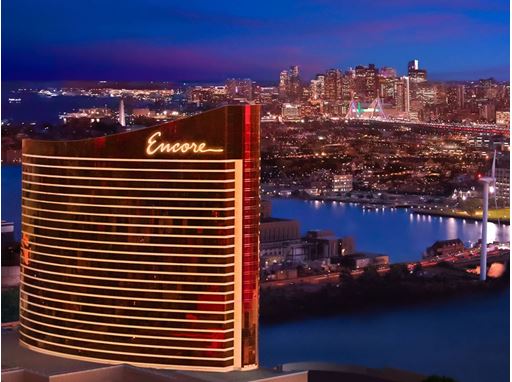 More than 165 locals enroll for inaugural fall program
CHARLESTOWN, MA (September 17, 2018) — An innovative program that trains local residents for a potentially lucrative career as a professional casino dealer officially opened its doors at Cambridge College in Charlestown today. The Greater Boston Gaming Career Institute welcomed more than 165 local students to its Bet On U program, which was created by Cambridge College in collaboration with Encore Boston Harbor. The institute was formed under the leadership of the Massachusetts Gaming Commission.
The Bet On U program is designed to train qualified, employment-ready gaming professionals who are interested in starting exciting new careers as one of the more than 1,100 full- and part-time dealers at Encore Boston Harbor when the resort opens in June of 2019.
"The dealers who will be working at Encore Boston Harbor when we open our doors will have more than just jobs, they will have well-paying careers," said Matt Maddox, CEO of Wynn Resorts. "Many of the top executives in our company started as dealers; we hope students from this course will progress the very same way. It's always been our belief that true success comes from investing in your employees, and the communities where we live and work in."  
Mastering Blackjack and Perfecting Poker are the first two games being taught at the institute. Students can prepare for a career as a blackjack dealer in nine weeks or a poker dealer in 14 weeks, with classes available at various times on weekdays and all day on weekends. Each class is taught by professional casino dealers using the latest tables and gaming equipment.
The cost for each game is $700 with 50 fully-funded scholarships from Encore Boston Harbor available for eligible local residents who require financial assistance and 25 fully-funded scholarships available for residents of Greater Lawrence. Half of the scholarships will be awarded to women. Students must be 18 years or older to apply to the Institute and work as a dealer in Massachusetts.
The second semester of the Greater Boston Gaming Career Institute will start in January of 2019, with applications being accepted now. The institute is located at 510 Rutherford Avenue in Charlestown at the Hood Executive Park, less than two miles from the Encore Boston Harbor Resort and easily accessible via the MBTA's Orange Line.
CONTACTS
Michael Weaver

Chief Communications Officer

michael.weaver@wynnresorts.com

+1 702 770 7501

+1 702 770 7501