Wynn Boston Harbor and Lasell College Partner on Innovative Educational Venture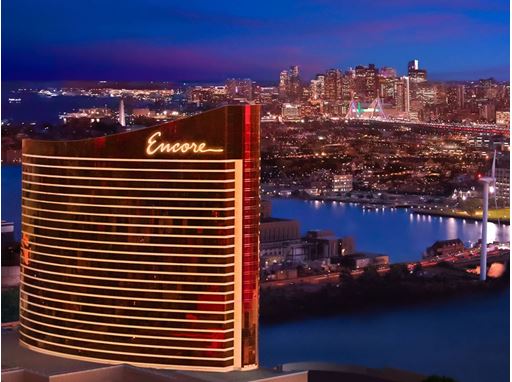 Program Will Prepare Students, Employees for Successful Careers in the Hospitality Industry

Wynn Boston Harbor and Lasell College today announced a collaboration designed to prepare students for successful careers in the hospitality industry. Through this partnership, a first-of-its-kind in Massachusetts, Wynn Boston Harbor and Lasell will develop curriculum, expand training and field experiences, join forces on research projects and create a pipeline for management positions and leadership roles in event, hospitality, and casino and resort management.
"This is a breakthrough partnership that will not only attract and prepare local students for a great and long-lasting career at Wynn Boston Harbor and other hotels and restaurants, but also provide continuing education opportunities for existing Wynn employees," said Robert DeSalvio, President of Wynn Boston Harbor. "Nothing is more important to Wynn Resorts than the quality of our people. They are the ones who deliver outstanding experiences to our guests. They define our five-star brand. This program is a wonderful opportunity for our employees and neighboring residents to develop the skills they need to build meaningful, lifelong careers."
As part of the partnership, Lasell College will expand its efforts to recruit students from communities surrounding Wynn Boston Harbor in Everett while offering Wynn employees a range of on-campus and online professional development workshops, certificate programs and undergraduate and graduate degree programs in the hospitality field— all at special tuition rates.
Michael Alexander, President of Lasell College, the first institution of higher learning in Massachusetts to offer a degree in Resort and Casino Management, believes this alliance with an industry leader is a natural extension of the college's commitment to experiential learning. "Lasell is widely recognized for its emphasis on connected learning which integrates multidisciplinary academic programs with hands-on experiences. Our students will now have access to top industry experts, will work with faculty on timely research assignments and gain the in-depth experience that will distinguish them from others competing for internships and jobs."
Lasell's comprehensive Resort and Casino Management program exposes both traditional and nontraditional students to every aspect of the industry, from facilities operations and regulations to human resources, accounting, event planning and marketing. "Given the Wynn Boston Harbor's world- class facilities, exceptional amenities and personalized services, our students will have the opportunity to apply what they learn in the classroom to real-world experiences in an amazing setting," said Alexander.
The Wynn Boston Harbor and Lasell College initiative will be formally launched during the 2017/2018 academic year.
CONTACTS
Michael Weaver

Chief Communications Officer

michael.weaver@wynnresorts.com

+1 702 770 7501

+1 702 770 7501